If you are someone who needs fully unlimited plans without any data limits, here is a trick for you how to get it.
Since broadband is shared internet and always should be limited to avoid abuse or commercial usage, we have designed some addons which is absolutely unlimited and you can simply do your stuff without getting worried about any data limits.
So all you have to do is, make sure you have an existing JetSpot Nitro Fiber subscription with atleast 6 months or 12 months or 24 months plan.
Once you have that, and when you hit the FUP, you can just go ahead and buy our all new SPEED ON DEMAND X plans on our website and get on 100% unlimited track.
Here is an example, lets say you have a NitroUltra-6M plan where you get 500GB with speeds upto 100Mbps and then FUP of 6Mbps gets kicked in.
So, now you can just have a addon – lets say – FIBER SPEED PREMIUM X ON DEMAND addon – and get on a fully unlimited 20Mbps track. And once your original subscription plan data is auto refreshed (which happens automatically at the end of every 30 day of your existing sub) – you may simply change the login in your router to your original plan and job done.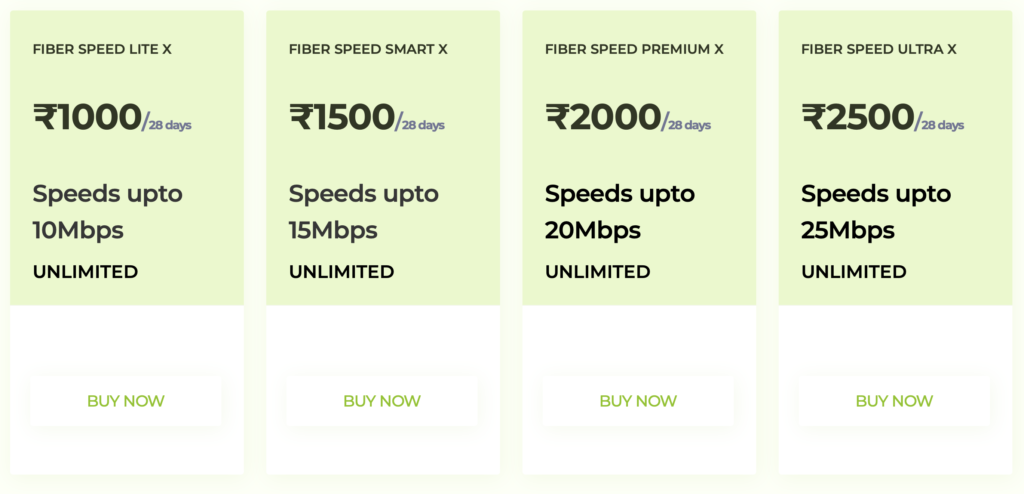 NOTE – This is only allowed for residential customers and accounts. This addons are not allowed for offices, corporate or business customers.
The addons cannot be carried forward or activated twice. It can be only activated once, upon your payment and used once and its valid upto 28 days. But if you change the login back, it gets over.
And addons can only be activated provided you have an active subscription of JetSpot Fiber.