That's it folks! The small city of Bhubaneswar now has 100Mbps Fiber-to-the-Home (FTTH) available, courtesy of JetSpot Fiber. We call it "JetSpot Nitro Fiber". Read the FAQ to understand every aspect of Nitro Fiber before you show your interest.

The services run on the fibre networks of JetSpot Networks and is delivered to the customers in high rise apartments by using the FTTH (Fiber to the Home) technology. JetSpot Nitro Fiber is unbeatable and fast, really fast. Nitro Fiber is only for apartments or societies, which would have 100+ ready to subscribe customers from day 1 itself. The reason is, "deployment complexity and costs". For a broadband internet, with high contention ratio and delivering such terrific speeds to the last mile is a very complex and costly process.
NOTE : For apartments, less than 100 subscribers, or independent customers, they have to subscribe to the regular Fiber Plans. Nitro Fiber Plans are only for the mass, for our easy management and maintenance. JetSpot ain't greedy!
Here is how it works :
Lets say you are from a society/apartment which has more than 100+ families staying.
You need to fill the booking form and discuss the details with your society secretary and president. Once they are ready for the meeting with our manager, then we schedule the meeting.
We will hand over our brochure and agreement letter in the meeting.
Then the society needs to announce about JetSpot Nitro Fiber to all of theirs owners or tenants in society meeting.
Our managers will attend the meeting and they will be carrying the Registration Form with them.
All the interested customers have to fill the CAF and submit their documents and pay their installation amount of 2875 INR.
Once we have 100+ CAF filled and installation amount collected, then we start the deployment process.
It takes 10-15 working days depending on the feasibility of your society to set everything up.
The society has to dedicated secure space and 24×7 live electricity with backup to JetSpot Team.
Once the setup is done, then we start laying fiber to each house in the society and we start connecting one by one client and only collect their subscription payment. 1st month will be a monthly payment, after the 1st month is over, then the customer has only 2 choice of payment, half-yearly or yearly. Paying for 6 months, they get access for 7 months and paying for 12 months, they get access for 14 months. Subscription and installation both are non-refundable.
Pricing for its 10Mbps, 30Mbps, 60Mbps, and 100Mbps services are summarised in the table below.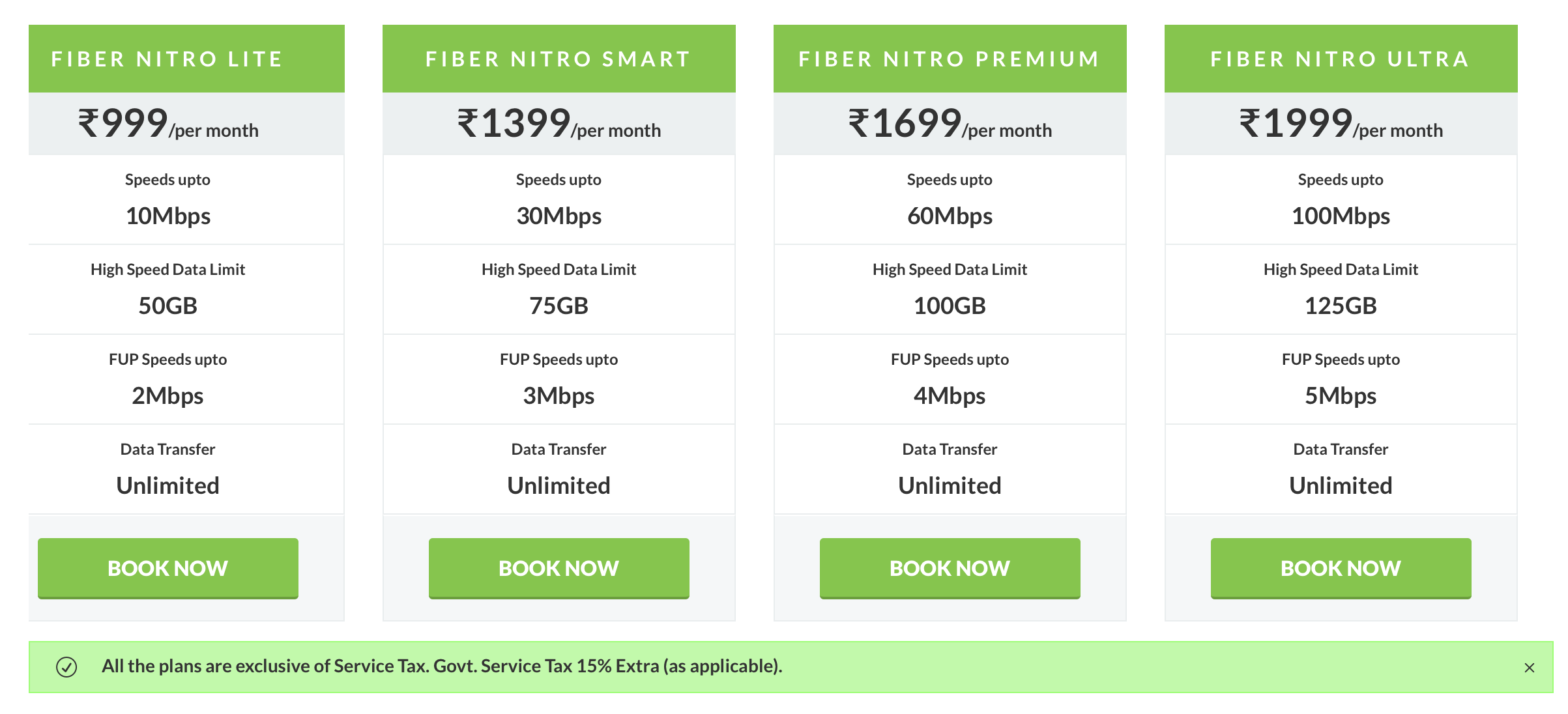 FILL THE FORM HERE TO SHOW YOUR INTEREST :
NOTE : We are taking pre-booking requests right now. The delivery to start post September end after we we move to our new JetCloud Datacenter.
[]
keyboard_arrow_leftPrevious
Nextkeyboard_arrow_right